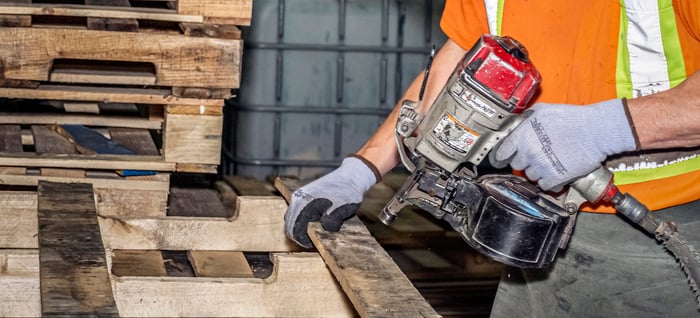 4 Ways to Build a Resilient Supply Chain
Learn all you need to know.
These days, it seems the supply chain industry went from unnoticed to a primary topic around the dinner table.
Challenges in production, shipping, and employment escalated faster than most were prepared for, and even as the industry works to recover, there's never been a better time to start preparing for future disruptions.
As you consider areas of potential efficiencies and cost saving, it's important to consider your pallet supplier. It may not seem like an obvious opportunity for enhancing your supply chain; however, with the right partner, you gain a full-service pallet management solution that will make your operation more efficient and better prepared for future challenges.
At Paramount Pallet, we are here to help our customers build a resilient supply chain. From grocers to manufacturers, landscapers to distributors, we have the right knowledge and capabilities to streamline processes and help your operation run more smoothly.
What Is A Resilient Supply Chain?
By building a resilient supply chain, a company is actually future-proofing its operation. It is creating a plan that allows the business to anticipate, resist, and overcome challenges that cause disruptions when an unexpected event occurs. The pandemic has put a spotlight on weak areas of the supply chain. Nearly every industry that plays a role in the supply chain has struggled; however these struggles have created an opportunity to start preparing for whatever could come next.
Why Does A Resilient Supply Chain Matter?
A resilient supply chain is more efficient and equipped to be flexible across the operation with little to no disruption. Being able to adapt quickly also gives your business a competitive edge. A resilient supply chain ultimately has strategically designed plans that allow for growth while also providing protection against unforeseen obstacles. When downtime just isn't an option, as part of a ramping up period or due to a catastrophic event, those with a clear plan will see greater gains in both the short and long term.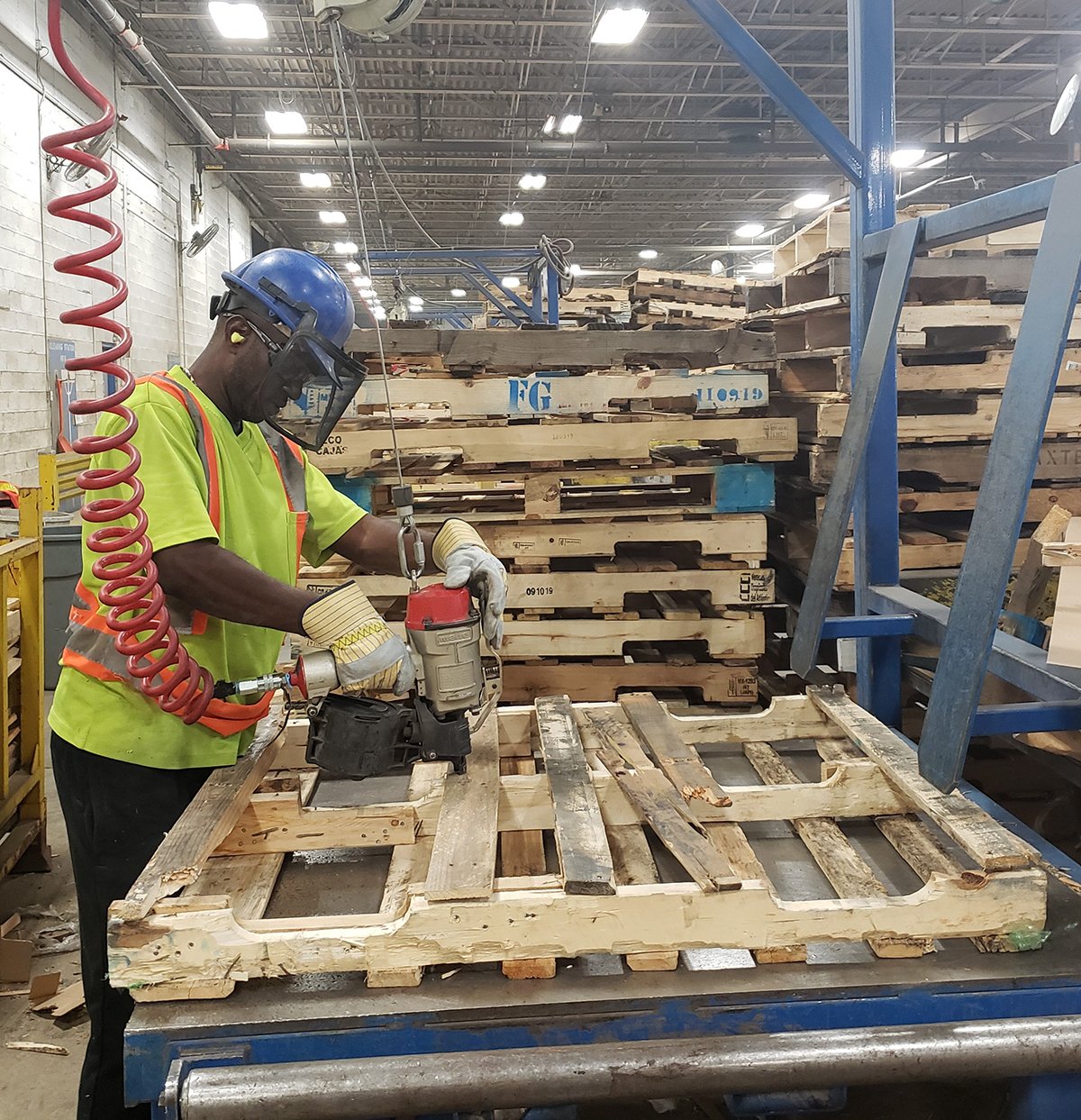 How to Build a Resilient Supply Chain
Know Your Vulnerabilities.

Conduct a complete supply chain risk assessment to uncover hidden obstacles and opportunities for improving efficiency. Take time to identify the areas of your operation that need improvement. Take note of where headaches most often occur during a disruption. Consider these as opportunities for improving processes or even implementing more sustainable practices.

Making a conscious effort to identify weakness and opportunity across your business — and implementing a plan of action to correct weaknesses or seize opportunities — is arguably the most important step toward future-proofing your supply chain.



Choose the Right Pallet Supplier.

Over our 30-year+ history, our expertise has grown across several markets. We work closely with grocers, manufacturers, distributors, dairy and beer suppliers, and many more. Ultimately, we work to develop the knowledge and processes needed to ensure you have the right pallet in the right place when you need it.

Just as your operation is unlike anyone else's, the same can be said for pallet suppliers. Before

selecting a

pallet

supplier

, it's important to understand your pallet needs. From there, consider whether a supplier can provide you with: consistent specs across each of your locations, consolidated billing and reporting, and invested team members who will respond to your needs. Another consideration is whether their business practices and philosophies align with yours. From safety practices to internal culture, each plays a role in the kind of service and product you'll be receiving.

As Canada's largest full-service pallet supplier, Paramount Pallet understands our role in providing expert guidance and reliable service across our full network of company-owned facilities, including warehouses, trucks, distribution centers, and pallets. Our team of more than 200 employees provides seamless pallet management services that include everything from the retrieval and distribution of recycled, new and custom pallets to the behind-the-scenes management of your supply chain.


Embrace Flexibility.

Being intentional with flexibility will greatly help your business adapt to unexpected challenges such as a pandemic or natural disaster. Your teams will be more confident in their ability to shift gears quickly, which will lead to reduced downtime and greater protection of the integrity of your supply chain.

Partnering with a full-service pallet management provider will give you access to expertise in forecasting your needs and possible challenges. Paramount Pallet's extensive coverage affords us faster and greater access to information that could impact your operation.

Economics 101 teaches us the law of supply and demand. By building a resilient supply chain, you're allowing your operation to respond more effectively to ever-changing consumer needs. Through careful planning your team will be equipped with standardized processes. Your procurement strategy will be better aligned with your suppliers. Over time you will cultivate a culture that welcomes and responds effectively to change.


Let Your Pallets Work For You.

As your partner, we make selling your recycled wooden pallets a seamless process and help you keep the right pallets in circulation. Our full suite of services gives you access to a wealth of knowledge and resources. We work with you to identify areas where both time and cost efficiencies can be achieved, and we can offer guidance in how you continue to work toward becoming a more sustainable business.

In the supply chain industry, resiliency and sustainability go hand-in-hand. When you have the right processes in place, you're better positioned to save costs and identify opportunity. This includes pallets. The lifespan of a pallet is limited but it can be expanded when you choose to

sell your pallets

to Paramount. Doing so puts additional dollars into your business while creating an opportunity for you to implement another environmentally responsible practice.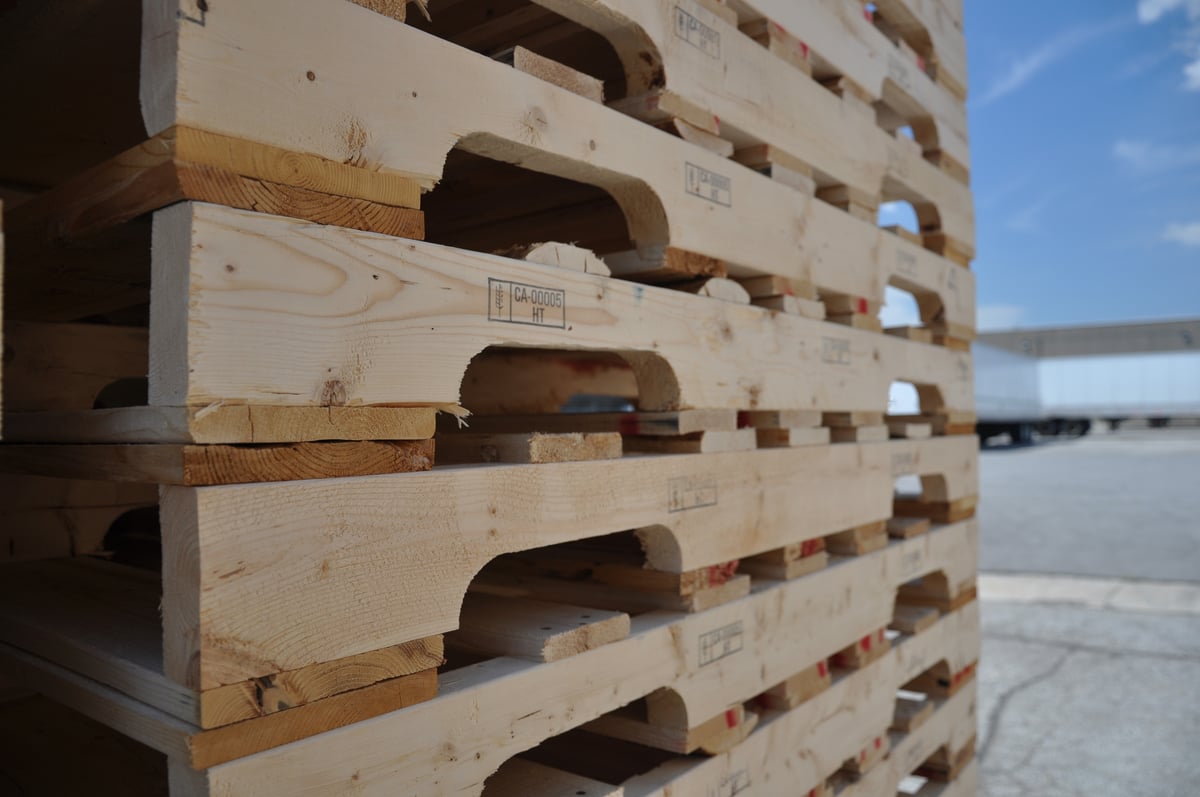 There's never been a better time to build a resilient supply chain. Partner with a full-service pallet management provider to create flexible processes and empower your team to adapt to change in a positive way. Taking these steps now will position your operation to thrive in the future.
Paramount's expertise in a growing number of markets and industries, combined with our network of warehouses, trucks and teams, can help put you on the right path toward greater resiliency and long-term success.