We supply recycled pallets in both common and custom specifications. Our six company-owned and operated facilities located across the country ensure you'll receive consistent pallet specifications, regardless of where you or your operation is located. You can always move what you need to move when, where and how you need to – no matter what.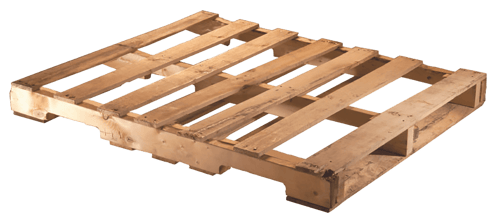 Regular
GMA wood stringer pallet (48 x 40 inches) for the Canadian Market. A general purpose pallet that can be safely used for most applications in the manufacturing, distribution and transport supply chains. Light duty use - not to be racked.
Dimensions: 48 x 40 inches
Nominal 4" or 6" lead boards on top and bottom decks.
Stringers may have block or companion board, corrugate, or plate repairs.
No Less than 5 boards on bottom.